USS New Mexico
first | previous | next | last | home
(24 of 41)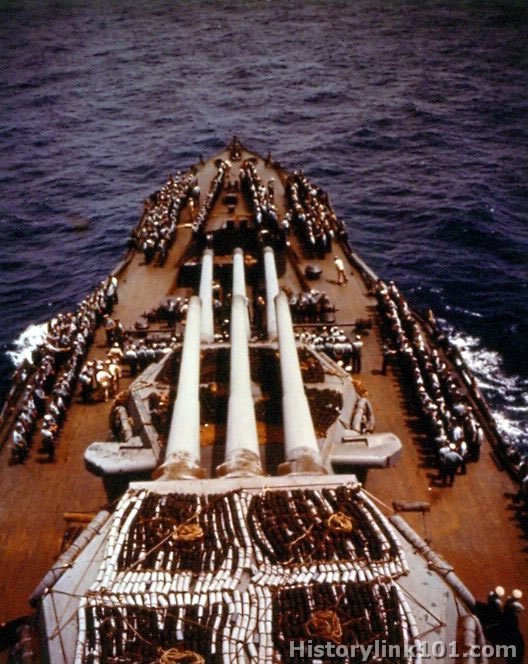 24 of 41
Aboard the USS New Mexico at Guam. July 30, 1944 "Muster on Deck," crew lines up on the bow after its ship has taken part in the bombardment and covering of the Guam landings.
(Picture # corresponds with Naval Slide Collection at the national Archives)
Royalty Free Pictures
These pictures are offered royalty free for educational use only. Please use the following notation on the bottom of an any web page or presentation where images are used.
Pictures were scanned at the National Archives and are offered Royalty Free by the Naval Color Section of Historylink101.com
Copyright © 2000-2019 All Rights Reserved History Source LLC.
Contact Us: Suggest a Site - General Comments
See Our New Picture Site Crossroads Home Decor
Privacy Policy About the Author
Like Our Facebook Page